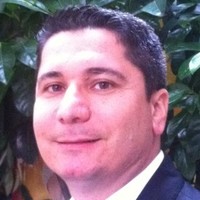 The continuous developments of new technologies and innovations are leading the companies seeking always for better solution. This logic is valid for all of sectors of businesses.
In our field of construction, we are also aiming to develop the way of building and building materials according to individual architectural cultures, environmental effects and especially natural disasters to create long running and sustainable structures. In this manner, since 2012 we are focused on a new era of construction technology, Light Steel Framing.
This System has been developed since 20th century but, especially with the start of 21st century it became more familiar to manufacturers and consumers worldwide. We have invested in CNC machineries, experienced engineers/technicians, projects on site for quick and practical solutions to present the most comprehensive and most efficient high-quality LGS systems for global construction business usable in all countries worldwide.
Arkitech Systems are specialized to provide all components of an LGS system that has to be provided to LGS manufacturers: design software, production software and framer systems.
Thus, in Arkitech factory and office facilities we start and close the loop of design, check, manufacture, quality control, assembly, automation, test and run of framer and to program, check, develop and generate the software.
Our key players, software, mechanic, structural, electric and industrial engineers and all technicians, are fully controlling all phases of this process from the start to the end in house and step into any process if required very fast and easily. This possibility gives us the flexibility to offer any customization to our demanding customers optimizing their work and production flow.
Arkitech's current and potential customers are our task planners. Since 2012 we have been listening to our customer's requests since they are the right hand of Arkitech on site. Both sides have gained a lot from this philosophy of development.
In this manner, also in the future we will continue to develop further the Arkitech LGS Systems to serve our customers with the most precise and reliable Framers in combination with solution and result-oriented Software.